Artfully reconstructed by the Art of Age of Sail - Expertly designed and created by MarisStella Ltd.


The 6th rate HMS Ontario was built in 1779 at the Carleton Island Dockyard, the only territory to change hands to the United States in the War of 1812. She had a short career as the largest British vessel on Lake Ontario. She went down to the bottom of Lake Ontario during a violent storm on October 31 1780, with the loss of all hands. Her wreck has been found surprisingly well preserved due to laying at depth at the bottom of Lake Ontario in very cold fresh water.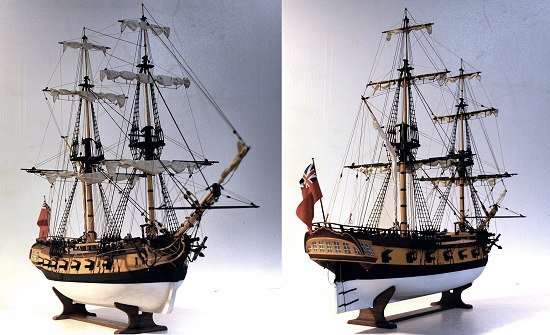 She has been pieced together from the original Admiralty drawings and information from the actual wreck. This highest quality 1:48 scale wooden ship-model kit has been skillfully designed and created in close collaboration with MarisStella Ltd.
Everything required to built HMS Ontario included in this kit:
3D printed elements
Photo etched brass sheet
Laser cut wooden sheets
Fine additional wood materials
Quality fittings
First-class rigging materials
Clear instructions, drawings and illustrations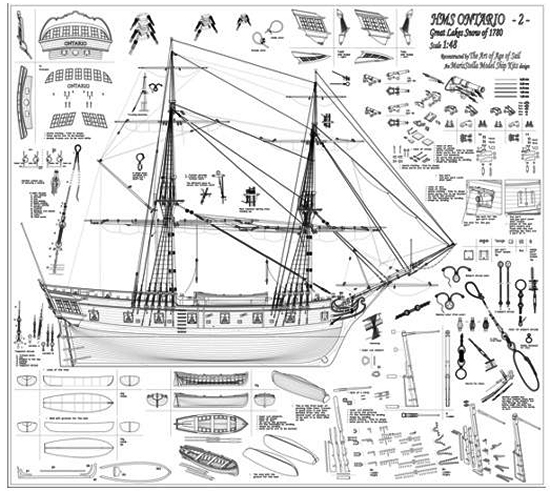 Please email John at jandela@ageofsail.net for any inquiries, special orders or if you find yourself outside the continental US and Canada.
See more about the creation of the prototype for this amazing model kit here.