Images 1 | 2 | 3 | 4 | 5 | 6 Info | Construction Video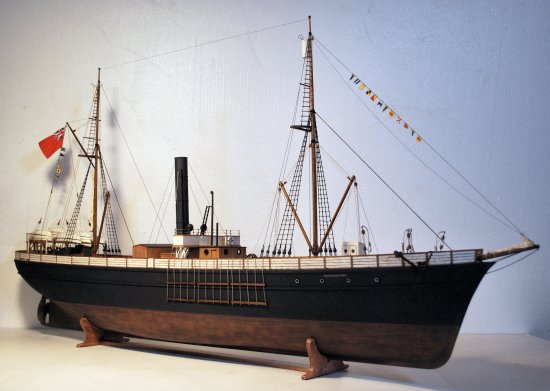 The 212 ft wooden steam sealer was originally built by Peter Baldwin in Quebec in 1872. The vessel was seized by the U.S. in 1898 while being used as a blockade runner to Cuba during the Spanish-American War. She was a principal vessel involved in the Newfoundland sealing disaster of 1914. In March of that year, captained by Wes Kean, she departed St. John's for the seal hunt and due to a number of communication and judgment errors, 77 crew members died while left stranded on the ice floes for 53 hours during a severe blizzard. This tragedy is a part of the Newfoundland sealing disaster of 1914.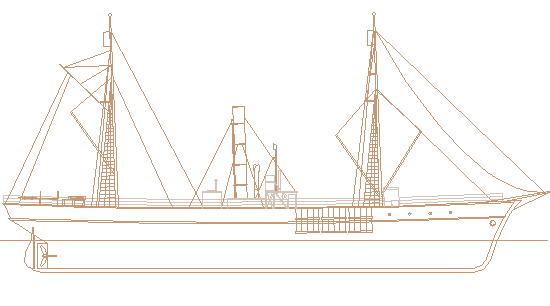 Taking on the role of maritime archaeologist, the scarce info was pieced together from just bits and scraps of information.
Full view of the sealer S.S. Newfoundland model shown above and below. She's a little 'dressed up' with signal flags spelling St. John's at her stern and Newfoundland at her bow.