Images 1 | 2 | 3 | 4 | 5 | 6 | Construction Video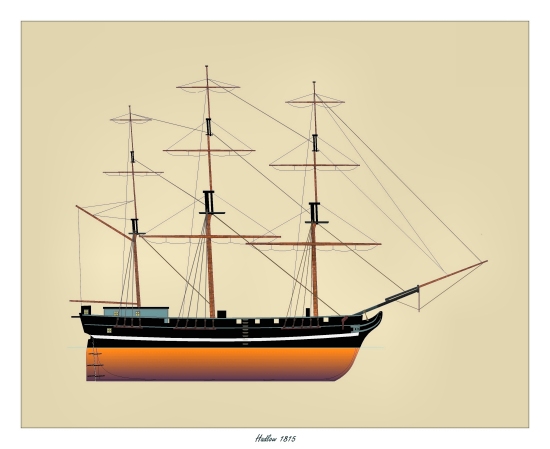 Our design for the Quebec built convict transport Hadlow of 1815. "24 Feb.1815 - Private Contract - The new Ship HADLOW, 380 or thereabouts, copper fastened and the upper deck copper nailed, which is flush, with a round-about-house". She was originally built as a timber carrier for the Hudson Bay Company. After being sold to British interests, she was utilized as a convict transport taking prisoners from England to Australia.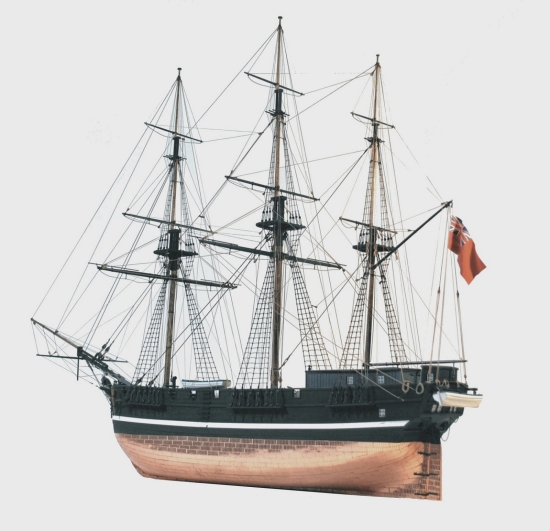 Hadlow replica ready for her maiden voyage. Design for her hull determining sections shown below.