Lots of new and current projects are either being designed or under construction. They range from tall-ships and sailboats to half-hulls and restorations. Some of the highlights are listed below:

Finalized a commission for a 1:75 scale USS United States model. A CAD model is currently being designed and her construction will start sometime later this year.

A model of the Sixth Rate HMS Ontario has been commissioned. She is being recreated in scale from the Admiralty draughts of 1780 and details from the actual wreck. A 3D CAD model was created and her construction is well on the way.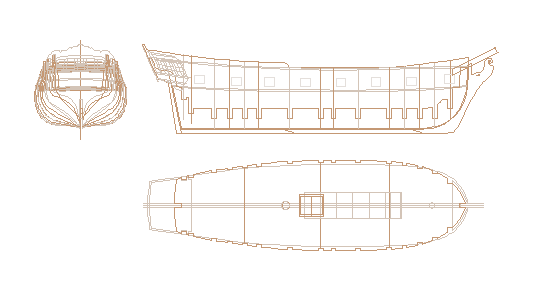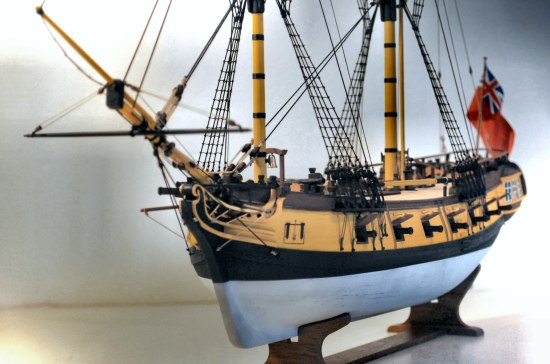 A Morgan 384 and a new Oyster 82 are among the sailboats that are currently in the works.

New plans for a model of Hector are in the works. She was a three-masted Dutch-built 'bootschip' (boatship), a natural evolution from the earlier Fluyt. Built around 1750, Hector took Scottish emigrants to Boston and Nova Scotia in the 1770's.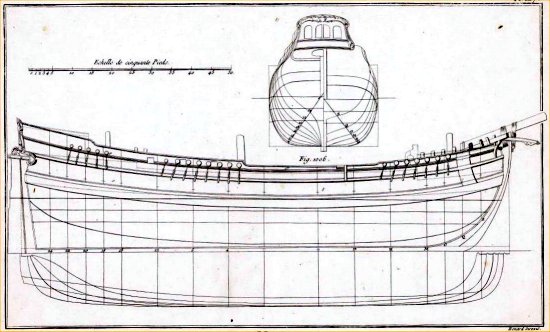 She will be built after the line drawing shown above and with the painting below as a guide to what the final result will look like.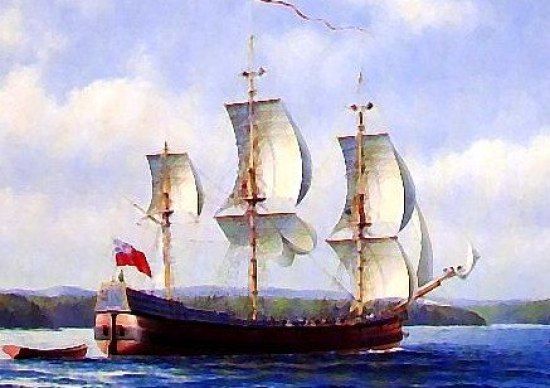 A new HMS Simoom model is in the works, the intent is to show her arriving in the New World, sails furled and at anchor in Quebec Harbour.

The building of a large Spanish Man 0'War is well on the way. Select the image below for more images of her construction and progress. This model is being built from a quality kit by special request from the client. She will have numerous modification and alterations, creating a unique, accurate, and hopefully beautiful model.