Images 1 | 2 | 3 | 4 | 5 | 6 | 7 Info | Construction Video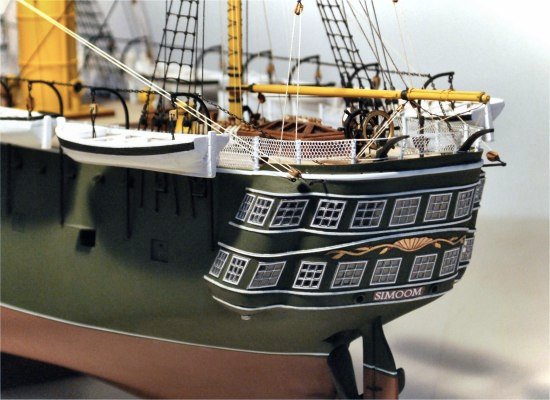 Stern gallery of HMSV Simoom. The 'double' quarter gallery (sides) appears not to have been originally intended as per the Admiralty drawings, but was built up to a double gallery anyway. Before she was converted to a troopship, she had a single gallery similar to contemporary frigates.
The image below shows her bowsprit and figurehead.