Images 1 | 2 | 3 | 4 | 5 | 6 Info | Construction Video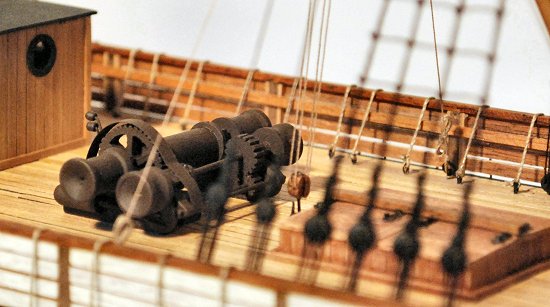 Large steam winch/windlass on deck the S.S. Newfoundland, used for anything that needed hauling.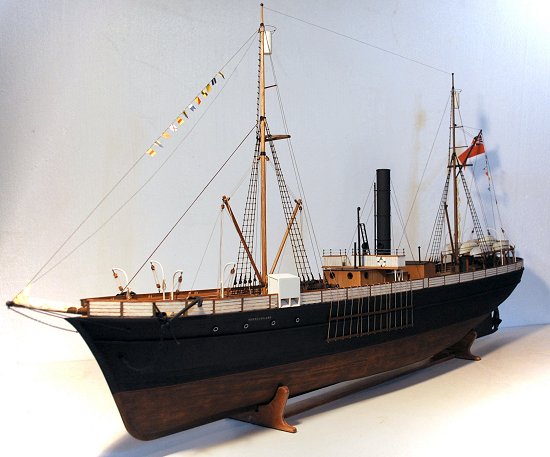 Port and bow view of S.S. Newfoundland. The vessel had anchor-chains rather than rope cables. Chains started appearing on ships in the late 1820's, but most still used rope anchor cables until much later.