Images 1 | 2 | 3 | 4 | 5 | 6 Info | Construction Video | History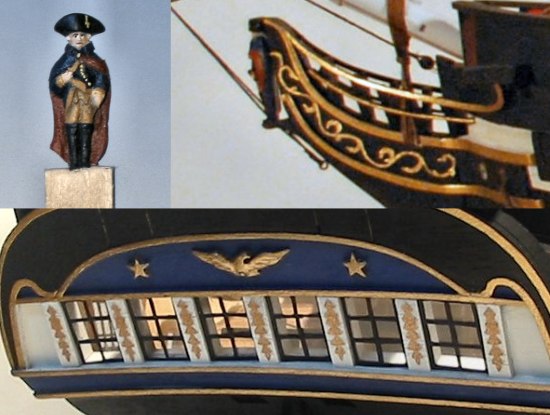 Hand carved George Washington figurehead (or straddle-head) with which the USS President started off before the figurehead was replaced by a billethead after her figurehead was damaged in a collision with the USS Constitution. He stands about an inch tall. Can also be created as a Washington bust instead of the full figure straddlehead, no original images remain of the figurehead.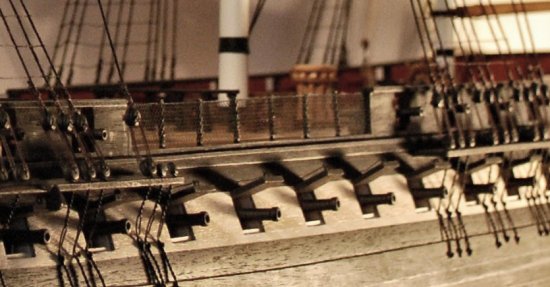 Broadside of the USS President. The interior of the great cabin has also been fully built and detailed, although somewhat impossible to see in any of the images. All details are true-scale and custom made for any particular one-off model.